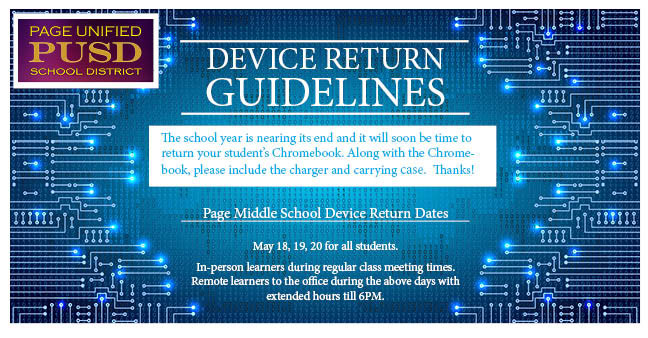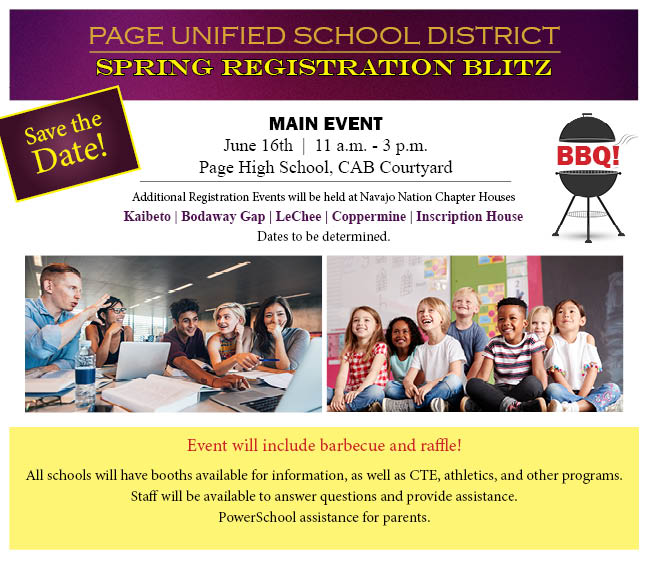 Page Middle School Parents and Guardians,
Over the next few weeks, we would like to hear from you in a few surveys to help the school to better serve your students and you. The first of these surveys can be found in the link below. We would greatly appreciate you taking a moment to complete it.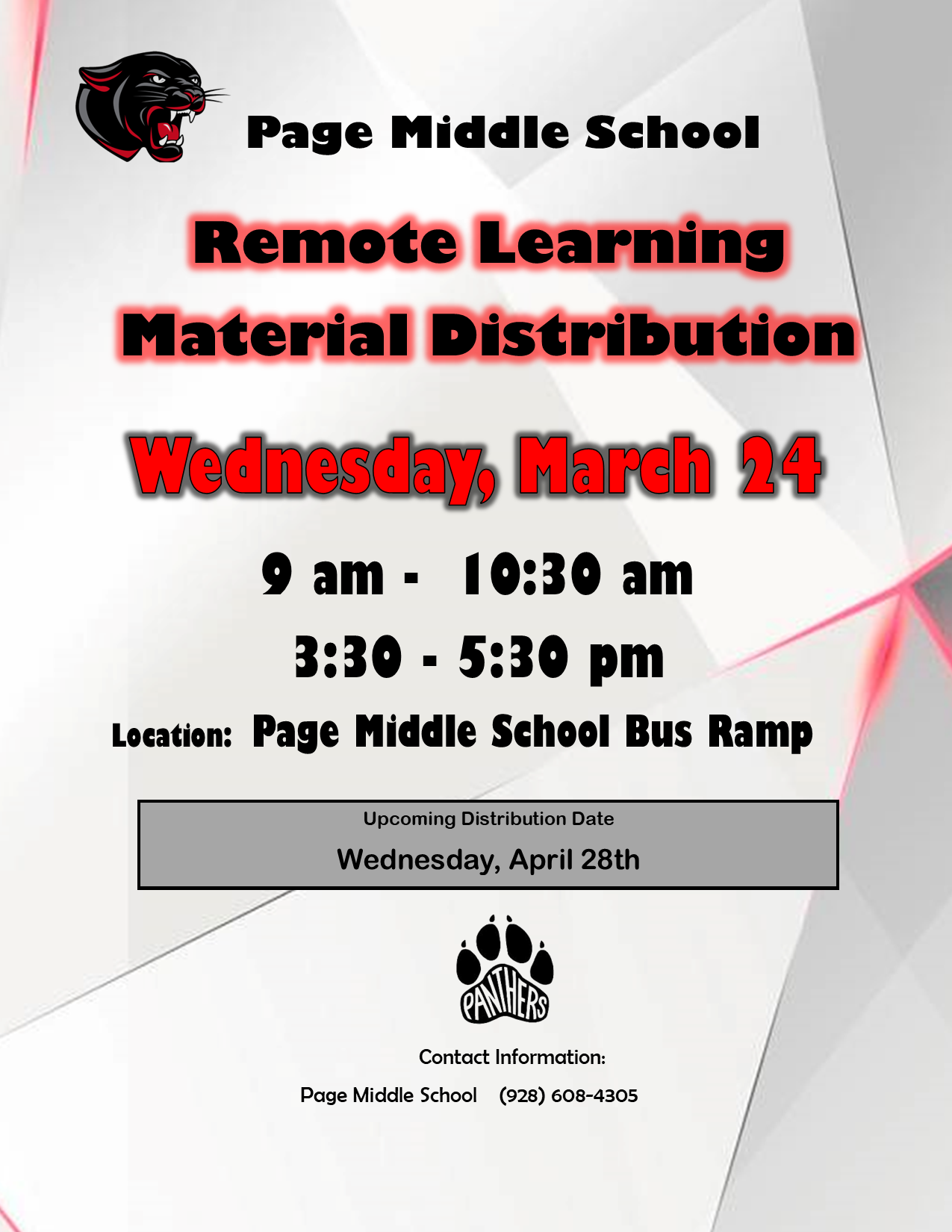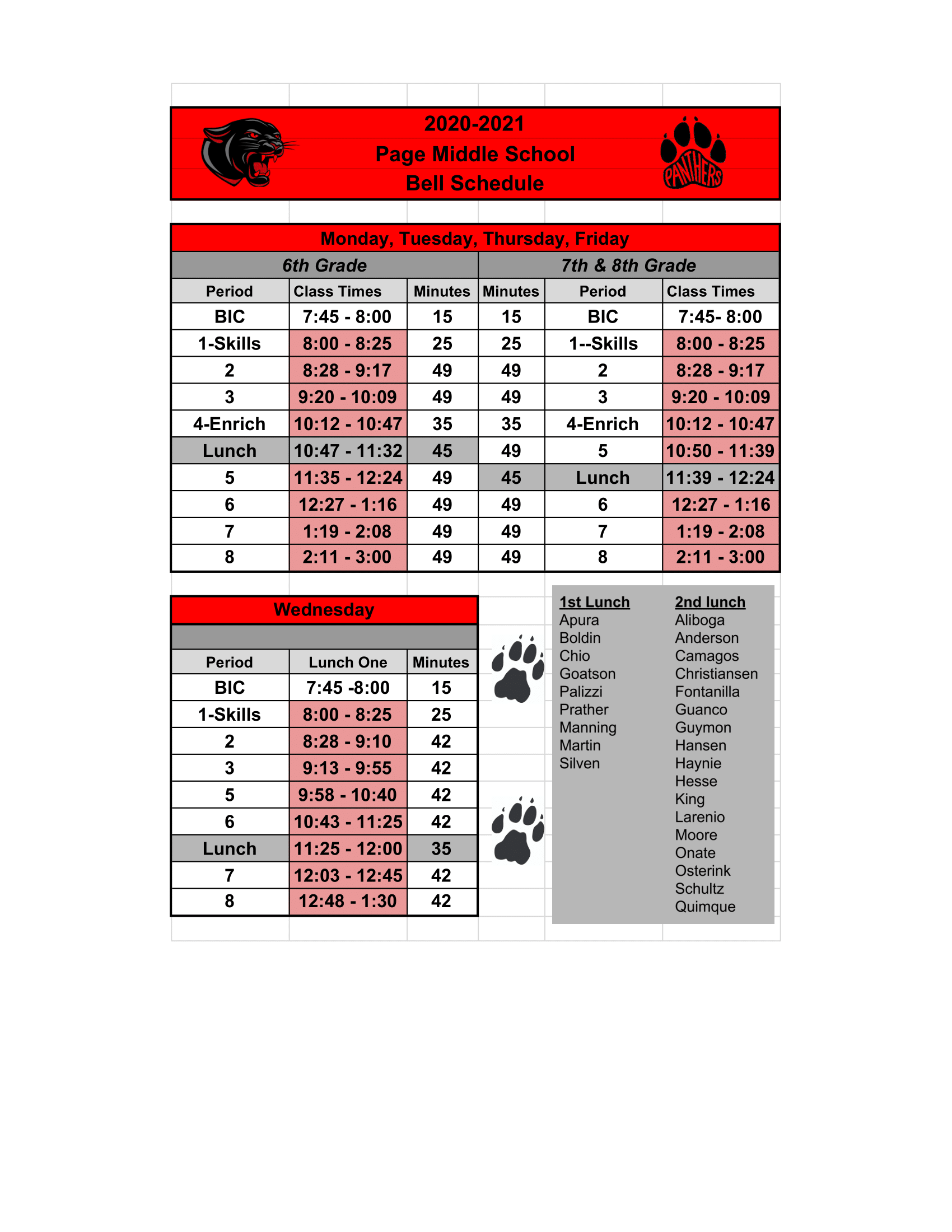 Page Middle School's drop-off and pick-up routes and locations have changed. Please open the document to see the new map.
_________________________________________________________________________________________________________________________________________
Reopening Information and Logistics Video
Reopening Logistics Video
Page Middle School's School Reopening Documents
Includes drop-off, pick-up maps, safety procedures, meal procedures
and class/day schedule.
Click below to open the document.
_________________________________________________________________________________________________________________________________________
Creating a Productive Home Study Area
During the time of Covid-19 and remote learning, having an effective home study space has never been more important for your child's academic success. Even after the school district moves to a hybrid model on October 15th, with students returning to their classrooms for part of the week, students will still be attending class virtually three days a week.
With that in mind we have put together a list of things you can do to create a productive study space at home.
Have a Designated Study Area
It is beneficial to your student if you have an area in your house set aside specifically as the place your student goes when he or she logs onto their device and attends class virtually. Having a specific study area will help keep that area clutter- and distraction-free.
The study area should be at a desk or table. Sitting at the desk or table will help your student pay attention, stay engaged and stay on task. Try to avoid letting your student attend virtual classes while sitting on a couch or while lying in bed. This promotes laziness and leads to inattention. A student may have a tendency to fall asleep if they attend their virtual class while lying in bed, or leaning back on a couch.
The study area should be quiet, spacious enough to contain the computer device and study items such as pens, notebooks, rulers, etc., without feeling cramped.
Try to set the study area off from the rest of the house. If your child has their own room, you can turn part of it into their study area. If your student's study area is in their room, check in on them from time to time to ensure they're at their desk, and participating in the virtual classroom.
If you set up the study area in a room in the house that is shared space, try to enclose the space with furniture, plants or portable walls.
The study area should have ample, comfortable lighting.
It's okay to let your student personalize their study. Allow them to have fun items in your study area such as posters, artwork, banners and plants.
Keep Your Study Area Clean and Clutter Free
The study area should have its own small waste basket.
As part of the preparation routine, empty the wastebasket at the end of each day.
Prepare for Class Ahead of Time
Have your student take a few minutes before his or her class begins to get it ready. Have them clean it, and organize their study supplies.
Fill a water bottle ahead of time so they won't have to leave to get a drink in the middle of class.
It's okay to have a few snacks available. Try to avoid snacks that are messy.
Remove Distractions from the Study Area
The study area should contain no toys. Your child's phone should be kept in a separate room so they're not tempted to look at it. Only have open tabs on your device needed for the classroom.
If the area around your child's study area is too noisy, have them use headphones during class time to block the outside noise.
Other family members need to be mindful of the student and not make the surrounding environment too noisy, too busy or too chaotic. Remind the family members to be respectful of the student's space and time.
Dress for Success
Since you're attending class on-line, it may not seem important or necessary to get dressed up. But studies show that students who dress as if they're attending in-person school, treat the virtual classroom experience more seriously, and makes them feel prepared and ready for the day. This should also include attire that won't be seen on the monitor, i.e. pants, shoes and socks.
Stay Organized
Find a method that works for your student to help him or her stay on task and keep track of their assignments. Have a list of their classes and what days and times are taught. Keep a to-do list.
Some students do better with traditional paper calendars and planners, while others do better with an online planner, such as Google Calendar, Google Docs, etc.
As a parent, check in with your student regularly to determine if they're turning in their assignments, completing their tests and participating in class. PowerSchool, which is used by PUSD schools, has several tools for parents to track all of the above and more.
Create a Routine and Stick to It
Creating and maintaining a daily routine is a great tool for helping your child stay organized and focused. Wake up at the same time every day. Eat breakfast, brush your teeth, and take a shower if that's a part of your normal morning routine.
In the afternoon or evening, have designated times to do your homework.
Going to bed at the same time every night will set up the following day to begin successfully.
Leave
One great advantage of in-person learning is that your student can leave it at the end of the day. Even though your child may have homework to do when they get home, attending in-person school helps create a healthy school/life balance. When attending school virtually from you home, attaining that school/life balance is harder.
Another advantage of having a separate and designated home study area is that it is easier to find that school/life balance. When classes are done, have your child go outside and play, or engage with family members in an activity and in an area outside the home study area.
attention to featured content or information.
What's going on in our district.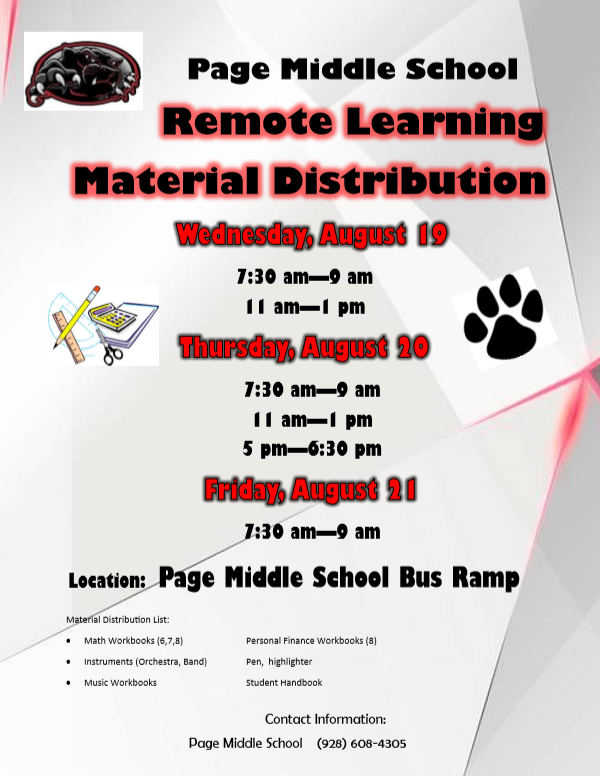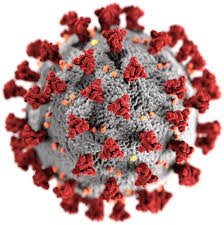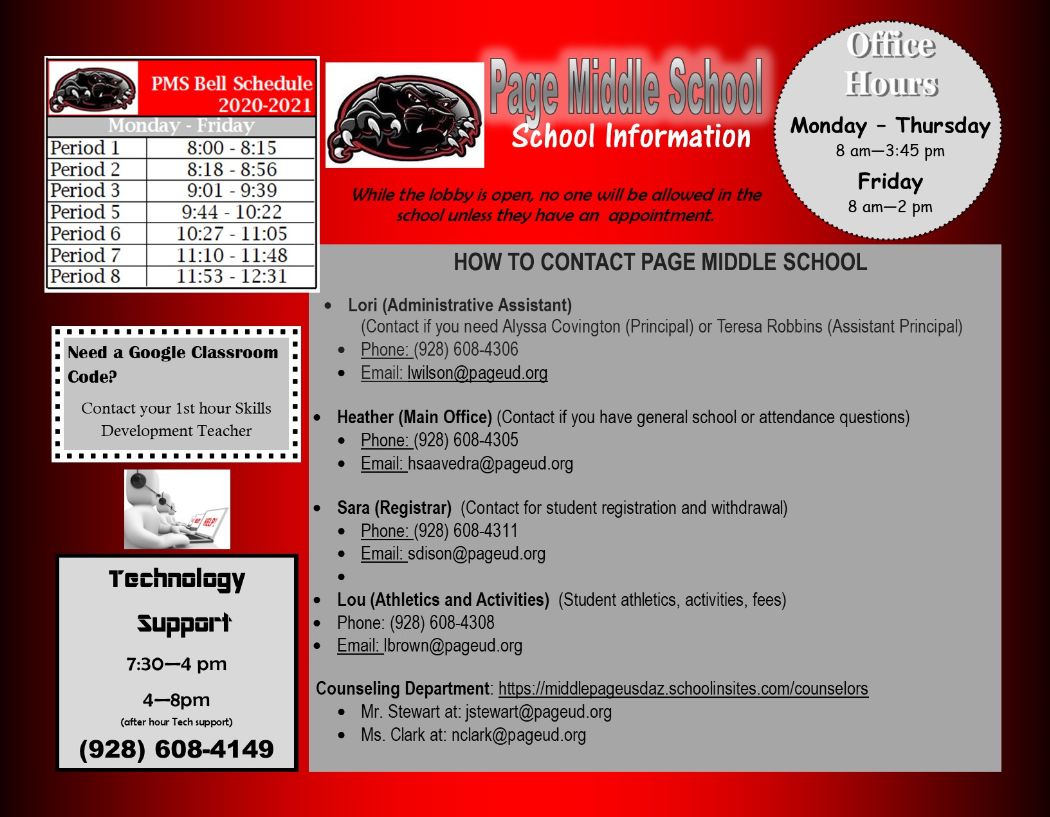 Page Middle School, built in 1989, was designed by staff with the needs and wants of parents, students, and teachers in mind. We are located on 101 El Mirage and currently serve approximately 600 students. Our goals are to provide each student with the following elements essential to their continuing success:
Conviction that learning is a lifelong skill

Maximum academic achievement

Appreciation of the arts

Vocational and career preparation

Respect for self and others

Appreciation of human relations

Performance as responsible citizens